Honorary Founder of the Black Sea Women in Nuclear Network
Margarita is a CBRN Security Program Director, Nonproliferation Education Program at the James Martin Center for Nonproliferation Studies (CNS) at the Middlebury Institute of International Studies at Monterey (California). During her 25-year career at CNS, Ms. Kalinina-Pohl has held various positions, including managing CNS's regional office in Almaty, Kazakhstan and running CNS Visiting Fellows Program. Margarita's current research interests include nuclear and radiological security. She is also engaged in several nuclear security training and capacity-building initiatives, including projects aimed at promoting and empowering women in the nuclear field. She has authored and co-authored articles and reports on nuclear and radiological security, problems of uranium tailings in Central Asia, and the Soviet nuclear legacy.
President, Founder and Board of Directors Member of the Black Sea Women in Nuclear Network
https://www.iaea.org/newscenter/news/encouraging-women-to-take-a-stronger-role-in-nuclear-security
Natalia Klos is a nuclear security expert with 19 years of experience in the field of physical protection, including at the IAEA, the State Nuclear Regulatory Inspectorate of Ukraine, the Ministry of Energy of Ukraine and the Ministry of Internal Affairs of Ukraine. Nataliia holds a Master's degree in Nuclear Security and Public Administration, and finished her fellowship program at the James Martin Center for Nonproliferation Studies, Monterey, California, USA
Co-Chair of the Initiative Sharing Initiative on Assistance to Ukraine in Radiation and Nuclear Security within the Global Partnership Against Spread of Weapon and Material of mass Destruction in 2017-2022. Permanent Representsative of Ukraine on the Global Partnership meeings in 2015-2022. Chairwoman of Working Group No. III Promoting the Development of Nuclear Security in IAEA International Nuclear Security Education Network (INSEN). IAEA IPPAS mission, nuclear security culture expert.
Achievement: with her support established Nuclear Security master's degree program in NTUU "Igor Sikorsky Kyiv Polytechnic Institute" in 2019.
She is an IAEA expert on security culture.
Research area: SMR, security culture, countering insider threats, cybersecurity and illicit trafficking of radioactive materials.
Vice-President, Founder and Board of Directors Member of the Black Sea Women in Nuclear Network
Shorena is the Founder and a Board Member of the Civil Council on Defense and Security, a non-governmental organization in Tbilisi, where she leads a network of experts interested in nuclear security and nonproliferation. Shorena also lectures at Tbilisi State University and is currently completing her Ph.D. thesis on international development assistance and state-building. Her professional interests include foreign policy, defense and security policy, security sector reform, nuclear security and nonproliferation, peace and conflict studies, gender and diversity. Previously, Shorena worked as an Advisor at the Defense and Security Committee of the Parliament of Georgia. Shorena is World Bank-IFC international accountability mechanism dispute resolution specialist/mediator.
General Secretary, Founder, Board of Directors Member of the Black Sea Women in Nuclear Network, Romania Coordinator and Leader of the Mentorship Program
Madalina is a HR Senior Economist at Nuclearelectrica, Cernavoda NPP Division operating Cernavoda NPP Units 1 and 2 and the auxiliary services and performing the preservation of Unit 3, 4 & 5 until completion and commissioning.
The main activity fields of Nuclearelectrica are centered on the generation of electrical and thermal power, and manufacturing of nuclear fuel. Nuclearelectrica also coordinates the investment-development activities as well as the human resources training and optimization.
Madalina is the Mentorship Leader at Black Sea Women in Nuclear Network due to her wide experience in HR processes (more than 13 years of experience in the field).
During these years, she participated in developing HR strategies for Cernavoda NPP, writted procedures and conducted self-assesments to verify the adherence to these procedures (as per international standards – IAEA and INPO), participated in recruiting and selection activities, coordinated the implementation of the HR electronical applications, implemented best practices from nuclear industry about succession plans, conducted periodical assessments including 360 degrees, participated in developing motivational instruments, conducted mentorship, provided HR courses and performed HR analyses (researching, analyzing, and presenting data, developing standard and ad hoc reports, templates and metrics, highlighting issues, and making recommendations to address issues and priorities, writing detailed reports and making oral presentations to management etc).
In a current world of human resources that values mobility (2-3 years maximum in a position) instead of stability, she is a pole of stability, competence and trust.
Leader of the BSWN Initiatives Black Sea Experts NucTalks and Professional Skills Building Opportunities Program
Valeriia Gergiieva holds a PhD in Political Science. Currently, Dr. Gergiieva is a Visiting Fellow working on the 'Arms Control and Emerging Technologies' project at the Institute for Peace Research and Security Policy (IFSH) at the University of Hamburg. Valeriia is a non-resident research fellow at Odesa Center for Nonproliferation. In Fall 2019, she was a Visiting Fellow at the James Martin Center for Nonproliferation (CNS) in Monterey. Dr. Gergiieva is a member of the Black Sea Women in Nuclear Network (BSWN) and Black Sea Nonproliferation Professional Exchange. In her research she focuses on Nonproliferation, Disarmament and nuclear programs of Iran and North Korea.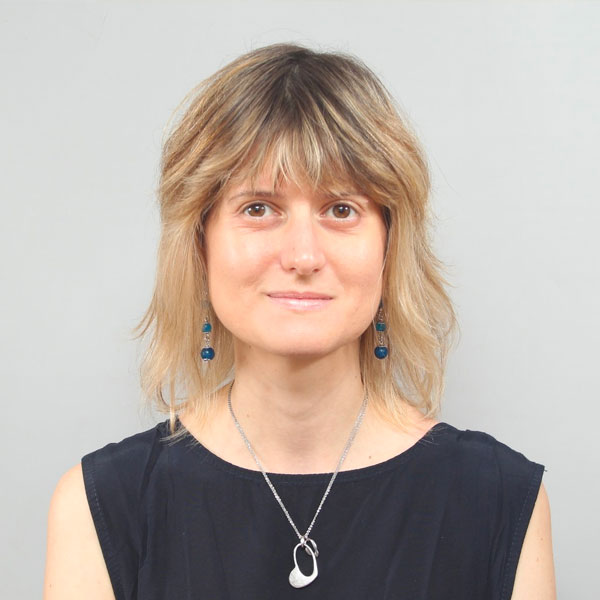 Leader of the BSWN Initiatives Black Sea Experts ChemBio Talks
Dr Tatyana Novossiolova is Research Fellow with the Law Program of the Center for the Study of Democracy, Bulgaria. Her main research interest covers the cross-cut between international law and policy sustainability with a focus on the security risk governance of emerging scientific and technological advances. Much of Tatyana's research has examined the process of life science engagement with chemical and biological security issues. She has also worked on the application of active learning methods and ICT technology in the field of training. Tatyana holds a PhD in Politics and International Security from the University of Bradford, UK as part of which she has examined the governance of biotechnology in Post-Soviet Russia.
Muhammed Ali Alkış (Türkiye) is the World Institute for Nuclear Security (WINS) Ambassador to Türkiye and a PhD candidate at Hacettepe University, Türkiye. In addition, he is a Research Affiliate and the Gender Champion at the Odesa Center for Non-proliferation. He is also a member of the US-Black Sea Non-proliferation Professional Exchange and the Black Sea Women in Nuclear Network. Formerly, he was a Nuclear Scholar in the UK's Nuclear Security Culture Programme, implemented by the King's College, London.
His research interests are nuclear security, non-proliferation and nuclear terrorism, as well as Turkish nuclear and foreign policies. He is an active contributor to the nuclear security community, promoting collaboration via knowledge sharing, participating in various nuclear security related workshops, events, and meetups, as well as publishing in national, regional, and international forums. He has various articles, book chapters, interviews and op-eds publications with key publishers such as the Bulletin of Atomic Scientists, the International Journal of Nuclear Security, Elsevier, the Journal of Nuclear Sciences, the Stimson Center and the EU Non-Proliferation and Disarmament Consortium. Ali is also an active member of social media and regularly posts nuclear security information through his publicly available accounts.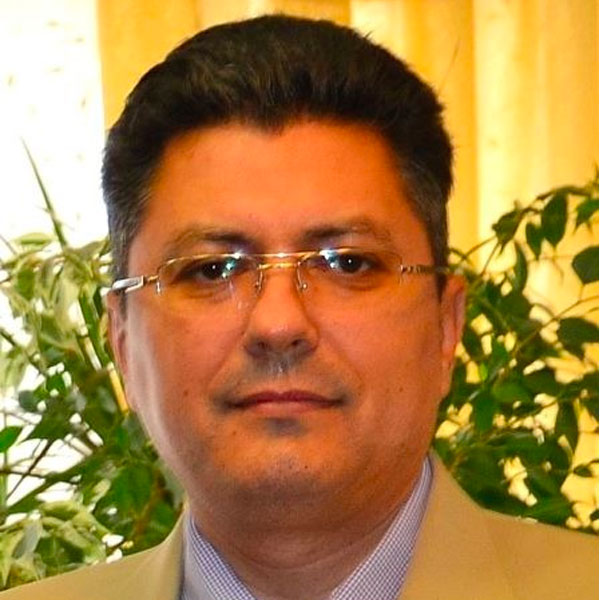 Head of National Agency for Regulation of Nuclear and Radiological Activities (NARNRA), Ph.D. of the Republic of Moldova.
Dr. Balan holds a PhD degree in Biochemistry from the State University of Moldova (2000). Dr. Balan has almost two decades of experience radiochemistry and in gamma spectroscopy analysis, including uranium and plutonium enrichment determination.
Dr. Balan joined NARNRA in 2007 and he was of a leader of numerous international technical cooperation projects provided by IAEA and other foreign parties. Dr. Balan was responsible for coordination of nuclear safety and security activities connected with searching and consolidation of orphan radioactive sources. He is one the national experts of the International Technical Working Group in Nuclear Forensics (ITWG) and a Leader of Mobile Expert Support Team.
He has extensive experience in searching for and identifying radioactive (nuclear) materials out of regulatory control.
BSWN Bulgaria Coordinator
Ekaterina Bogomilova (PhD) is a chef assistant professor at the National and Regional Security Department at the University of National and World Economy, Sofia, Bulgaria. She is the Director of the International Master`s Programme in Nuclear Security and with a total of 30 publications – 6 in English and 24 in Bulgarian. She conducts lectures and seminars on Nuclear Physical Protection Systems, Nuclear Security, Defense Resources Management, and Emergency Management.
International Project Manager, Agency of Nuclear and Radiation Safety of Georgia
With more than 6 years of work experience at the regulatory authority, Ms. Grigalashvili manages the international projects of Georgia in the field of radiation protection, nuclear safety, and security. She is an author and co-author of a number of national regulations currently in force. As a National Liaison Assistant vis-à-vis International Atomic Energy Agency, Ms. Grigalashvili also supports the regulatory authority in hosting international missions. She is a Certified Radioactive Source Security Professional and Certified Nuclear Security specialized Professional in Radioactive Source Security Management and Communicating with Civil Society, serving as an Ambassador of the World Institute for Nuclear Security since 2022. Ms. Grigalashvili holds a master's in international law and Third Cycle University Degree in International Nuclear Law.
Alona is a Leading Engineer in the George Kuzmich Training Center of Physical Protection and Accounting and Control on Nuclear Material Institute for Nuclear Research of the National Academy of Sciences of Ukraine.
She has 12 years of experience in teaching disciplines in the field of physical protection, accounting and control of nuclear materials in advanced training courses for nuclear workers in Ukraine
She has master's degree in Nuclear Security of the Igor Sikorsky Kyiv Polytechnic Institute, study Jurisprudence in the Yaroslav Mudryi National Law University.
She participates in King's College London Internship program an in various IAEA international courses and workshops.
Research interests: nuclear energy, regulation of physical protection and accounting and control of nuclear materials.
Yelyzaveta Khodorovska is a Ukrainian scholar currently completing her degree in International Relations at Odesa I.I. Mechnikov National University. She is affiliated with the Odesa Center for Nonproliferation as an internship fellow. Besides her internship in Ukraine, since 2022, Yelyzaveta has been engaged in the Vienna-based NGO "Atomic Reporters" activities. Since 2023 Yelyzaveta has been affiliated with Black Sea Women in Nuclear network as part of the communication team. Besides her academic activities, Yelyzaveta has experience in copywriting and social media marketing.